View all Insights
Q1 2021 Earnings Season Results
May 28, 2021
Some of you subscribe to our weekly earnings season updates so you get our summary on earnings results all thru earnings season. You can subscribe at the bottom of this page. For everyone else, we will start posting the summary earnings results here on our blog at the end of the earnings season.
On this report below, what you want to see is lots of Green results which means the stock materially beat expectations. Red means the stock materially missed.
We are closing the books on this latest earnings season! Since our last update three weeks ago, we have only had 16 companies report. Each of those 16 portfolio companies beat or met Wall Street consensus expectations for BOTH Revenue and EPS. And continuing our trend, we had twice as many firms provide upside forward guidance vs downside guidance.
The overall metrics for the quarter look about as good as we have ever reported:
98% success on EPS: 57 out of 58 companies met or beat on EPS expectations
96% success on Revenue: 56 out of 58 firms either met or beat on Revenue expectations
5 to 1 Positive Guidance calls: We had 33 companies provide positive forward guidance versus only 6 companies provided any downward guidance
Significant Revenue beats on magnitude: Among the companies to provide a material revenue beat, the average beat was +7% to expectation
We continue a trend of delivering over +90% accuracy in calling EPS and Revenue surprises. Want to know how we do it?
Learn more about our investment process at our website: www.alphadnaim.com or call me at 443-288-6444 or email me at wayne.ferbert@alphadnaim.com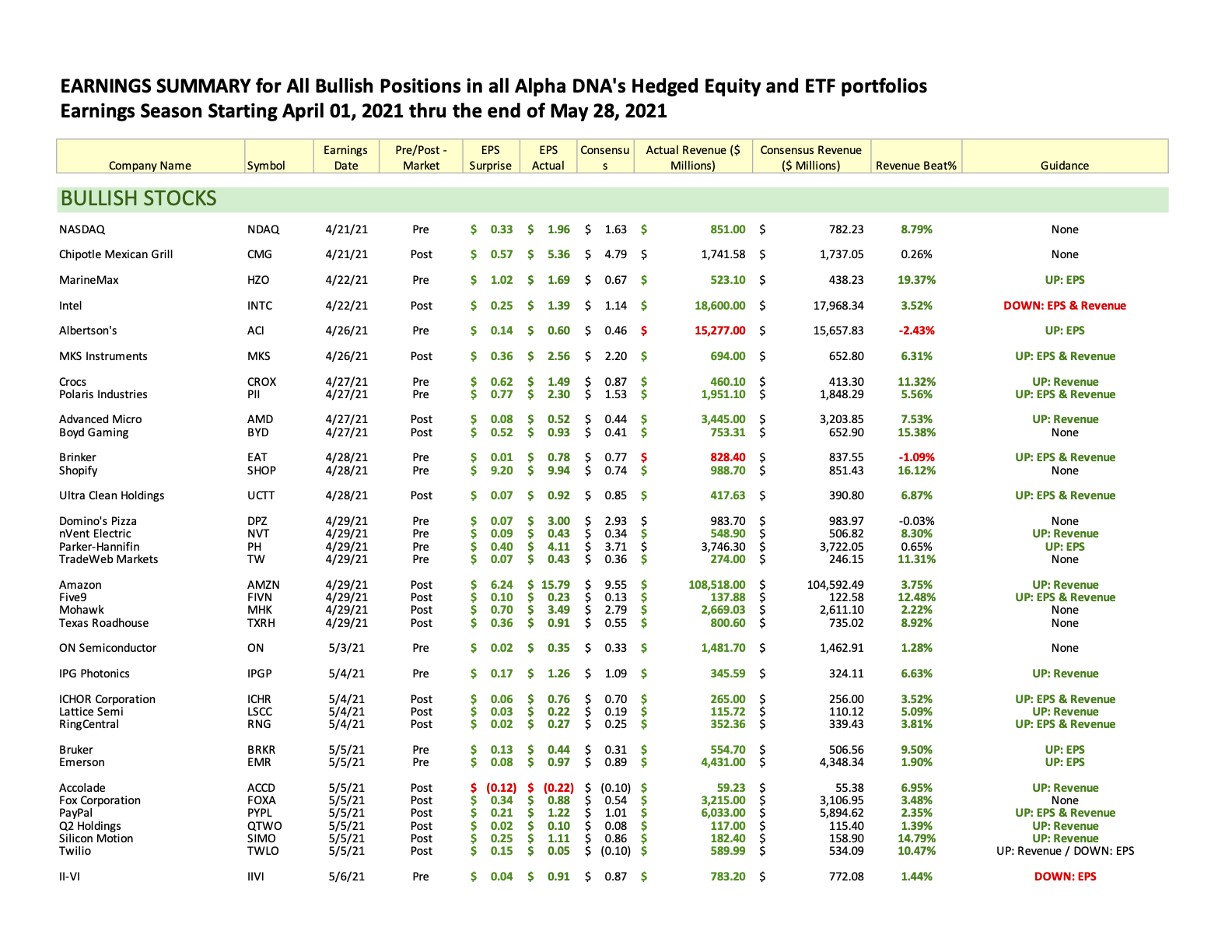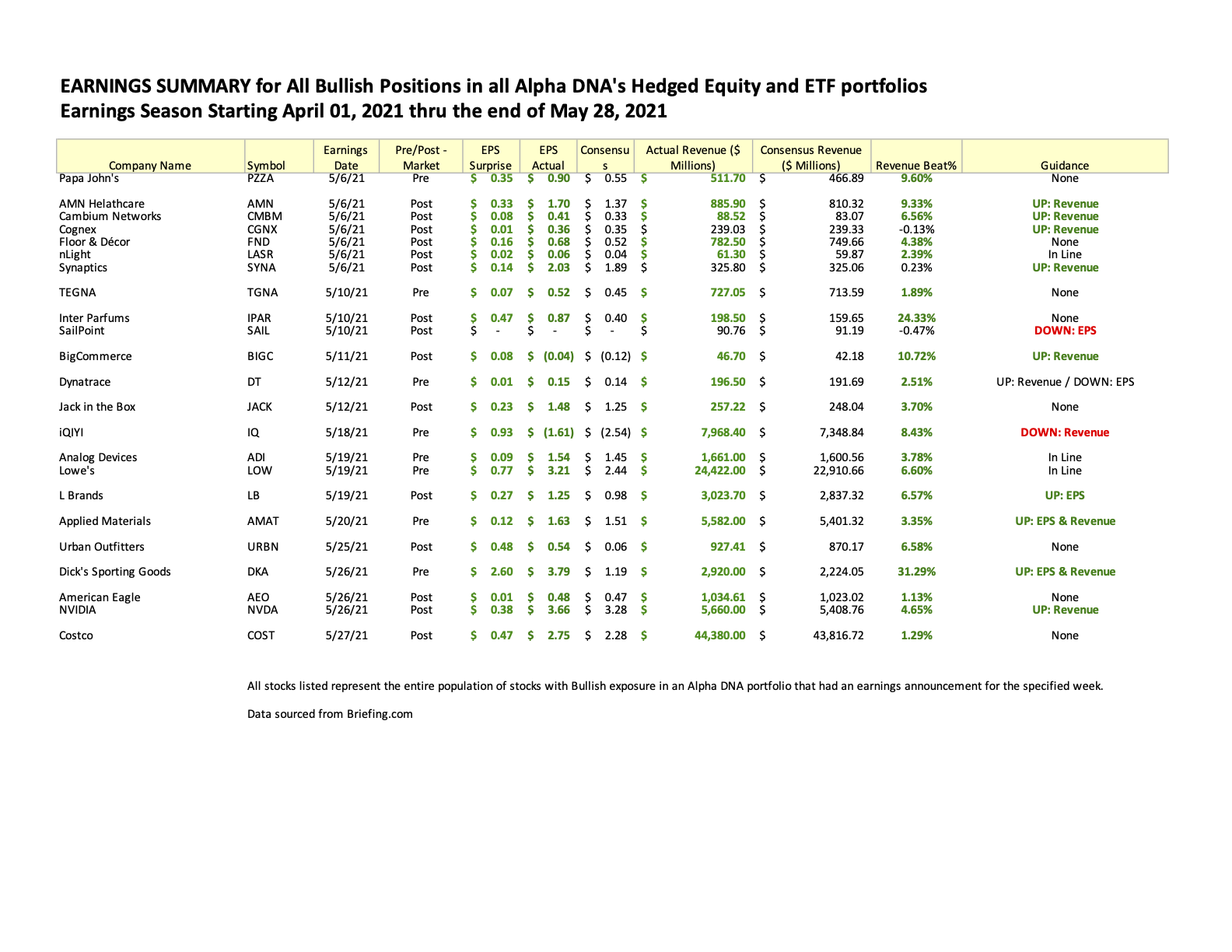 Latest Insights
Alpha DNA Earnings Update - thru Aug 5, 2023
August 7, 2023
Alpha DNA Earnings Update - July 28th
July 28, 2023
Alpha DNA Earnings Update - May 5th
May 5, 2023